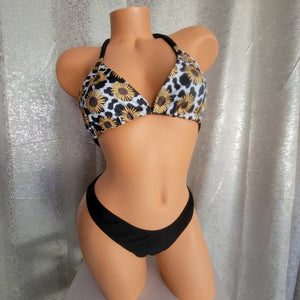 Milk Maid
Moooveee Babe! Cow sunflower print reversible to Black spandex. Pure Country at the LAKE!
Traditional Triangle top, Neck & back tie straps, reversible to black.
EVENTS
Discover these happenings and join us in showing some love to our community!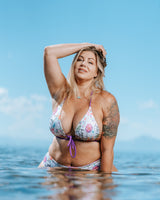 BB Beekinis
Imagine yourself in a swimsuit that compliments your curves while being functional for your assets. I believe in quality over quantity, small batched limited designs. You'll be hooked on our designs! I personally design in studio as we specialize in custom printed fabrics exclusive to us.
We are offering a unique experience to our customers. Our limited quantities and designs ensure that you get something truly special. Our pieces are all hand designed and sewn with the utmost care and attention to detail. If these pieces do well, we will restock, giving more people the opportunity to own a piece of our craftsmanship.
Owner/Designer Kytanna
Get your adventure on, Flip it & reverse it
Double your look while saving half the space with our reversible swimwear.
Location
LOCATION
3400 Kauai Court, Suite #106
Reno, NV 89509
Week of 9/18
Wednesday 1-6p
Thursday 1-6p
Friday 1-6p